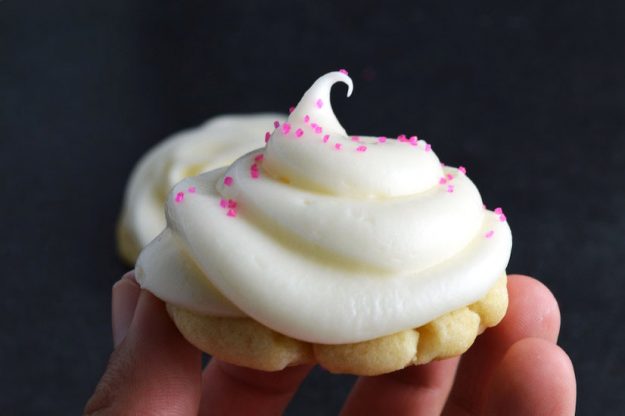 I have made you the perfect cream cheese frosting. This is to go with me perfect sugar cookies. But really cream cheese frosting goes with so many things. Like cupcakes, red velvet cake, maybe this giant cinnamon roll, graham crackers (um, best snack ever btw).
I don't think I could ever get sick of cream cheese frosting. When you get tired of the usual old buttercream, just whip up a batch of this and it will change everything.
It will take those typical sugar cookies from good, to extraordinary. It will take your cupcakes to an entirely new level. And who doesn't want cream cheese frosting on their cinnamon rolls?
Easy. Delicious. Can go with like 5,38,483 different desserts, breakfasts or snacks. Like totally O.M.G.